Non-Surgical Knee Pain Program
Avoid Knee Replacement Surgery
and Steroid Injections
End your knee pain without risky surgery
A revolutionary, new, non-surgical treatment called Viscosupplementation Therapy is providing hope and relief for many knee pain sufferers.
Did you know that over 100 million Americans suffer from knee and joint pain? In fact, this pain accounts for 25% of all visits to primary care physicians and half of all anti-inflammatory drug prescriptions. Have you ever wondered how different your life would be if you could get rid of your knee pain? Where would you go? What would you do? What would you give for a day or a week or a lifetime of pain free mobility?
At Sarasota and Bradenton Spine & Joint, we offer this minimally invasive procedure that requires no surgery, can provide immediate results, and has little to no recovery time.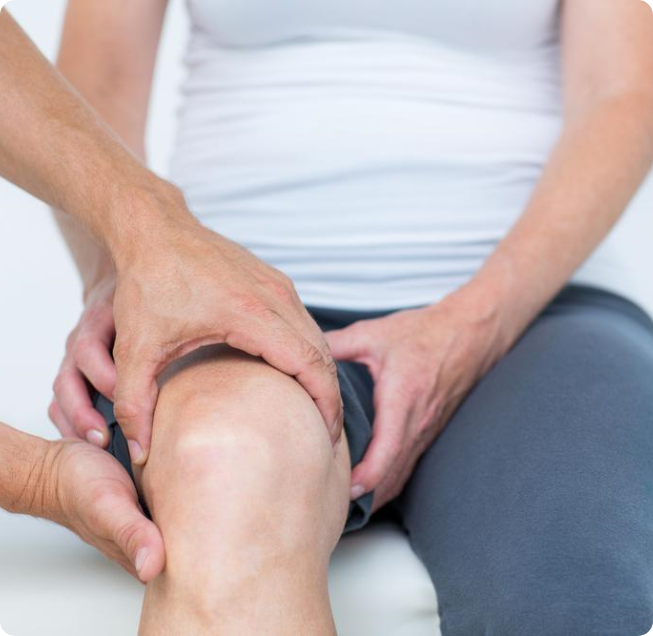 Watch this video demonstration of our non-surgical knee therapy
protocol.
Prevent knee surgery with a simple and effective in-office protocol
Still Considering Surgery? People who suffer from knee pain typically try supplements or pain medications before seeking help from a doctor. When all else fails and the pain is too much, some feel surgery is the only option.
Before you consider knee replacement surgery, think about these potential risks and complications:
Post-surgical pain that can persist for days or weeks.
Allergic reactions to surgical anesthesia.
Injury to nerves and blood vessels in surrounding areas.
Swelling, fever and drainage caused by infections.
Bleeding or blood clots along with swelling and skin discoloration leading to serious consequences.
Reflex Sympathetic Dystrophy (RSD) – undue pain with a lengthy recovery.
Stiffness and limited range of motion.
Skin complications and excessive scarring.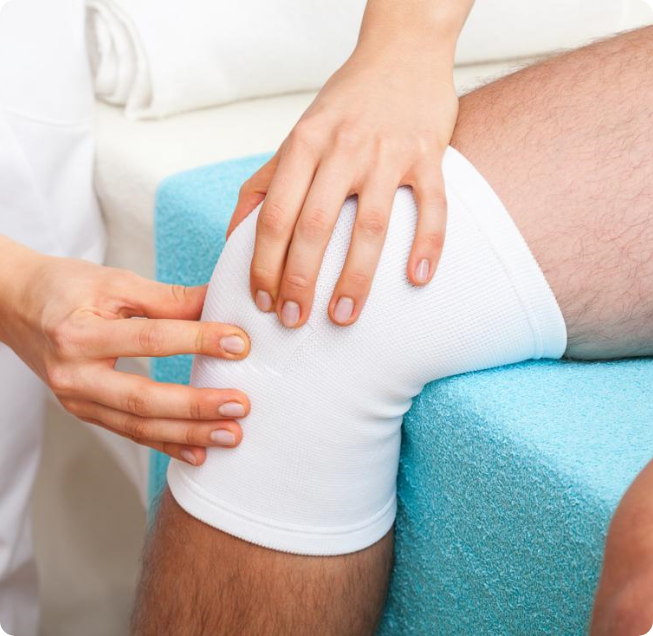 Why subject yourself to these risks?
ou may be a candidate for our proven treatment protocol! How do I know if I am a candidate?
Are your knees stiff when you wake-up?
Is there pain when you are going up or down stairs?
Do you use ibuprofen, aspirin or nsaids several days a week for knee pain?
Do your favorite activities cause pain in and around one or both of your knees?
Has a doctor told you that you are a candidate for knee replacement surgery in the future?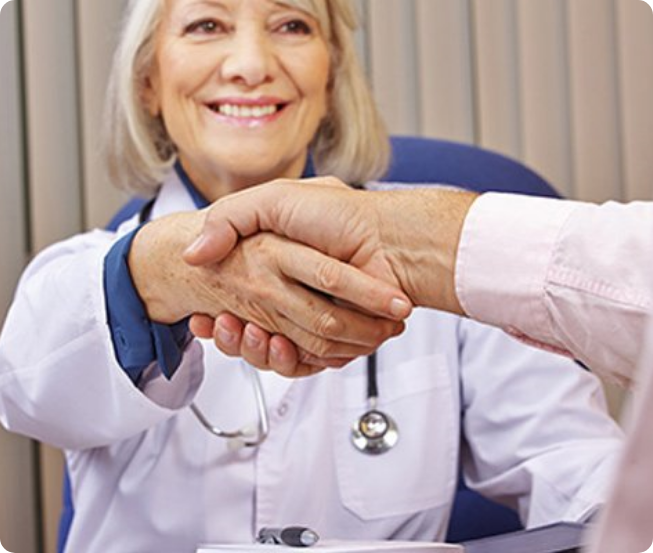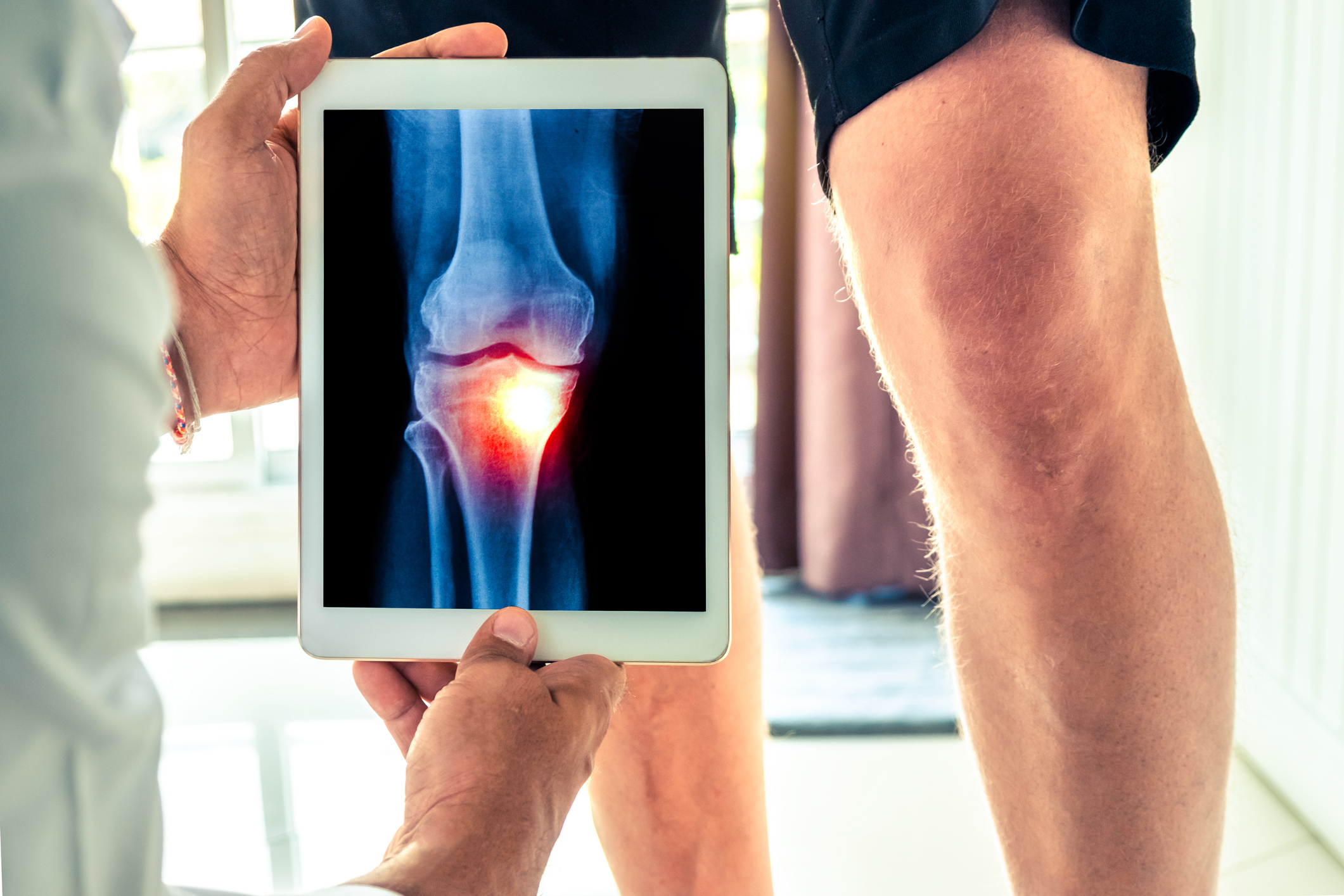 Accurate Knee Injections
When medically necessary our facilities utilize a piece of medical equipment called a Fluoroscope. This is a very important point because fluoroscopy allows our medical staff to look inside your joints, in real time, with the latest in imaging technology while administering any of our minimally invasive injection procedures. This instrument helps to ensure that the injected material is introduced to the exact point intended and therefore provides the best possible outcome from each injection.
Physical Therapy is Key
Physical therapy for knee pain focuses on the muscles, ligaments, and returning strength and normal function. Along with our knee injection, physical therapy also helps spread the viscosupplement within the treated joint.
Unloading Knee Brace
This knee support device increases joint space reducing the pressure on the cartilage of the knee and the knee cap. This un-loading effect aids the viscosupplement that has been injected to bond with the knee joint's existing synovial fluid with greater ease.
Adjustable – Varus and valgus adjustments lessens pain and aids the viscosupplement in bonding with the knee joint's existing synovial fluid
Durable – Rivets are used, instead of screws that come loose or break
Wearable – Fits beneath slacks so patients are more likely to wear it.
Comfortable – Cushioned to avoid skin irritation extending wear time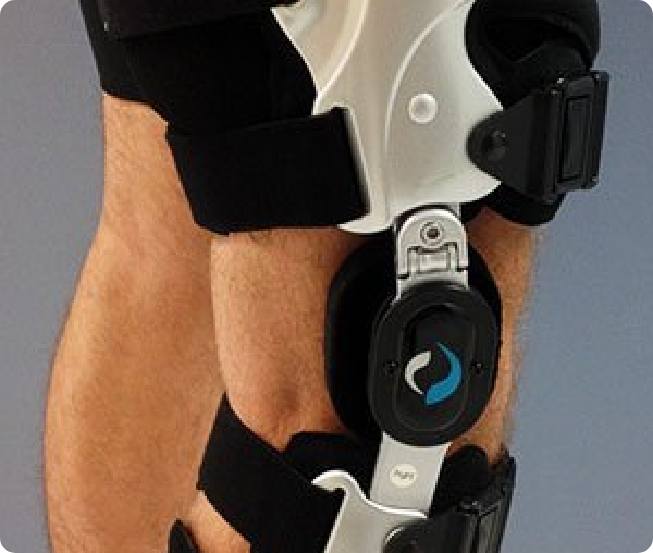 Why is our Non-Surgical Knee Program so successful?
At our clinic, we offer a unique approach in rehabilitation of Osteoarthritic knees by using the combination of state of the art rehabilitation equipment, cutting edge unloading knee braces, and highly trained physical therapists specializing in total knee rehabilitation. We found that the combined approach of all three of these treatments along with natural joint viscosupplementation therapy are the main reasons for our success.